By Dr Sara King, Training and Engagement Lead, AARNet (Australia's Academic & Research Network); and members of the GitBook project group
It is of critical importance that publicly funded institutions create open knowledge that is available to everyone. So we're embarking on an adventure to create the Digital Skills GitBook. It will be a living, open-source online guide to 'modern not-quite-technical computer skills' for researchers, library staff, and academics, ideally written in a way that will be accessible for everyone. In the spirit of Open Science, the contents of the book are being created so that they will be accessible to all levels of an inquiring society; amateur or professional.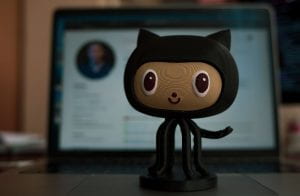 CAUL's Digital Dexterity Champions and their communities have set out to create an online book using static web technology on the GitBook platform. Utilising the connected GitHub notification system, creators and users can submit content, flag issues, and ask questions related to the format and the content via GitHub. The continuing maintenance of the book, to adapt to the ever-changing requirements for updates, is designed to encourage participation as an essential part of the process of creating a truly community-created resource. 
Our progress so far:
We submitted a proposal to CAUL with the help of their new Director of Strategy & Analytics, Kate Davis. They approved our project brief and we were launched.
We attended ARDC GitHub training – on Zoom! This was a 3.5-hour workshop where our patient instructors, Matthias and Liz, showed us how to create a repository, how to edit our GitBook 'from the back end' in GitHub, and how to make sure that we shared all of our adventures with each other in one space. 
We created a test private GitHub repository and GitBook – sharing recipes, recording our steps as we went. This is a place where we could experiment and fail, and help each other. We learned some important lessons here without damaging our main project! For example – don't delete branches … 
How we are collaborating:
Members from WA all the way to NZ attend fortnightly meetings over Zoom to discuss our progress, barriers, workarounds, and how we can spread the word to our wider communities.
We are making the most of a wide variety of systems and channels to keep track of our progress – Slack, Teams, CloudStor, GitHub issues log, and email.  This is extending our capabilities in digital communication, collaboration and participation – together with stretching our brains!
Still to come:
We have SO MANY new concepts to learn – slugs, merges, pull requests, static web technology… it's exciting!
We are creating our strategy and content plan, and developing a chapter outline (one idea is to use CAUL's Digital Dexterity Framework categories as chapter headings to make it relevant for our library communities).
We're even planning to present at VALA 2022!
We want to extend the project beyond the Digital Dexterity Champions network, to others in our library and university communities.
This project is part of our own push towards Digital Dexterity and using some of the attributes outlined in the framework, such as agility, collaboration and creativity, in order to produce a useful resource for our broader communities and their own Digital Dexterity. If we get it right, it'll be a win-win!
If you are interested in learning more about the Digital Skills GitBook project, please contact sara.king@aarnet.edu.au