Maximising the use of Scosk and GIFs for (lots of) fun and (no) profit – Blog Bunch
What is Scosk? Why are GIFs so important? The Blog Bunch would like to explain …
The Digital Dexterity Blog was launched on 1 February 2021 as part of our virtual festival, and we have published 30 posts from various contributors since. The number of page views is 7,480 so far and we have had viewers from the Netherlands, Austria, the USA, Asia, the South Pacific, and Canada, together with Australia and New Zealand.
To align with CAUL's Digital Dexterity Framework the blog uses the same categories as the framework. In addition to this Kate Davis, CAUL's Director of Strategy & Analytics helped us increase our reach using the RSS from the DD blog and embedding it on the CAUL home page in a combined feed with the Modern Curriculum blog and setting up automated Twitter posts from the CAUL account.
We have been using Deakin's Teams site for most of our digital communications and collaborations, and of course this entails talking about the weather and our general wellbeing. We discovered that our most random (yet inspiring) conversations usually took place late on a Thursday or Friday afternoon (AEST) when we were pretty much ramping down for the weekend and needed to vent or have some fun.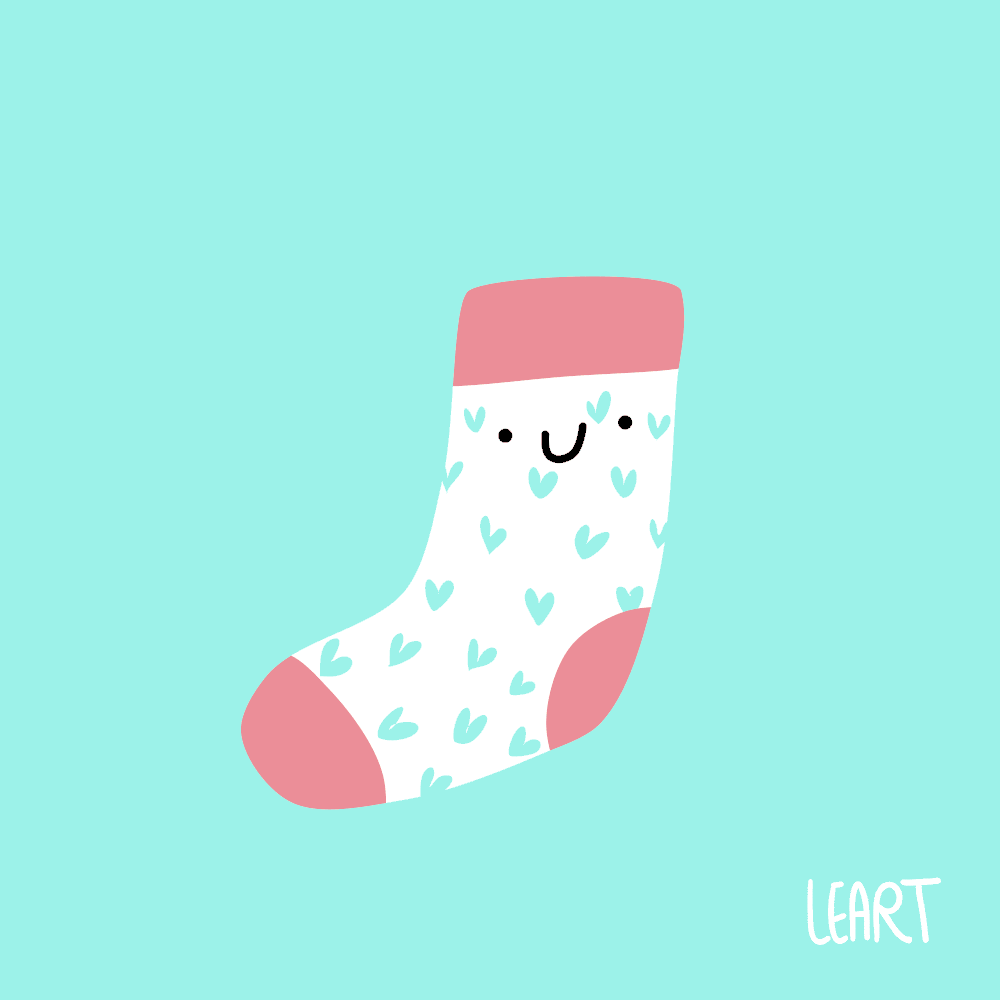 Scosk was actually a typo for 'socks' but we came up with an on-the-spot definition of 'a secret Swedish toddy' and that was it, Scosk took on a life of its own in our Teams chat! It has become a kind of code word for "I need help" or "I wish it was the weekend", and we use it quite a lot!
GIFs have been our go-to for cheering ourselves up and making each other laugh. The Blog Bunch has had so much fun this year, we've really enjoyed reading everyone's contributions (although figuring out how to make headings consistent and images fit on the page has been challenging at times). This is a great working group because we learn new things every day, we learn from each other, troubleshoot together, and feel empowered to reach out beyond the Digital Dexterity Champions for contributions.
gif by leart @leart_alert https://giphy.com/gifs/advent-lea-leart-1gTphMvpmYmQEPDO5F
So warm up the Scosk and find those GIFs for inspiration and support!
---
Recipe for a living book of digital skills – GitBook team
First, start with an idea. (In this case, a tweet questioning if there was a book that teaches modern not-quite-technical computer skills.) Add the open source GitHub platform and blend with enthusiastic Digital Dexterity Champions and a diversity of skills. Stir regularly, mix in some training, a touch of fun, and plenty of trial and error. Simmer for a couple of months, then bake in a welcoming and supportive learning environment. Fill with content sourced from passionate professionals. Finally, serve your living book of digital skills to hungry readers.
The GitBook Project group was formed in early 2021 and has been working through our recipe above. It's been quite a journey. What started as a spark of an idea has flourished into a tangible open access book, ready for content to be added by keen professionals.
When the project team came together in early 2021, most had little experience of GitHub, GitBook and markdown. Needless to say, a lot of upskilling has taken place since then. Chapter outlines, a code of conduct and instructions for contributors have all been created, and content is now being added to our GitBook. We've found that linking to the Digital Dexterity Framework and its six areas of capabilities gave the project a solid foundation and direction.
A big part of the success of the group has been the safe environment we've created, which not only forgives mistakes but actively encourages them. Failing is part of the learning journey and is seen as an active way of growing skills. Some things we've learned along the way include:
Everyone learns at their own pace.
Speak up when you are struggling, as someone else is most likely feeling exactly the same way.
Use the experience around you and ask for help from the wider digital community.
All contributions are important, no matter how small they may seem at the time.
And don't delete branches in Github!
We are really proud of our achievements this year, which include attending ARDC GitHub training, creating a test book filled with recipes, launching A Living Book of Digital Skills and running a training session for other champions on using the GitHub platform. Dr Sara King and Katie Mills presented at the EResearch Australasia 2021 conference and the group has been accepted to present on our experiences at VALA and ALIA National Conference in 2022.
So there's more to come as we refine our recipe and invite more cooks to add content to the book. If you would like to contribute, please visit the Contributing to the Digital Skills GitBook page or email digidexlibrarians+gitbook@gmail.com
---
DigiDex Governance in the time of COVID – Governance Working Group
This year went so fast, and we achieved so much! The Digital Dexterity Champions Governance Working Group would like to share our experiences with you:
Emily Pyers (now working in the world of public libraries) created some great new branding for the Digital Dexterity Champions to use in all of our communications and promotions. The Champions can see it in the General channel files on our Teams site, in the Brand Library.
Marisa King (now in the world of creative writing) made a Communications Plan template for all of the Champions to use, making it much easier for us to figure out our audience, messages, and means of delivery. Again, Champions can find the Word version of the template in the General channel files on our Teams site, in Communications Documents.
These first two achievements have given the DigiDex Champions the means to communicate in a professional, consistent manner which will encourage staff and organisations to engage with the group.
We ran the inaugural Champions' survey to discover how our community is feeling after our first two years of operation. Emily P and Gina Sjepcevich crafted a series of 16 questions and we had a response rate of almost 40%. We hope that we can build on this effort in years to come.
The survey gave us valuable insights into how the group would like to proceed, which will also inform CAUL's review of its Communities of Practice in early 2022.
We hope that we can continue to provide support to the Digital Dexterity Champions, and we wish you all a very safe, merry, and joyful Christmas.
---
A year of sharing resources, experiences and knowledge – Resource Sharing working group
2021 has been a wonderful, productive year of collaboration and creativity in the Resource Sharing Working Group. The year kick started with a lightning talk at the "Championing the CAUL Digital Dexterity Framework" virtual event, and has been building on the work done in previous years advocating for Library OERs and establishing a Digital Dexterity Educator's group in the OER Commons repository.
This year we have seen the membership of the OER Commons group increase to 76, with 22 library-related OERs made available in the repository. The group has been active in raising awareness among the wider CoP of OER Commons, including facilitating an Advocacy workshop, and publishing blog posts in both the Digidex blog and the Enabling a Modern Curriculum blog. In addition, the group has had a paper accepted for VALA in February entitled "OER Commons: A game of snakes and ladders for the library profession", and will also be facilitating a day-long pre-conference workshop at the ALIA National Conference in March 2022, entitled "Experiential and exponential learning to build digital dexterity". To top off an amazing year, the group also spawned the Gitbook group, an innovative project to create a digital dexterity OER which has quickly evolved to take on a life of its own.
All of these achievements have been collaborative and creative in nature, and attest to the strength of the relationships that we have built in the group. These activities and relationships have seen us continuing to build our own knowledge and understanding of OERs and fertilise cross-institutional discourse and activity as well as within our own institutions.
---