Angie Williamson, Program Coordinator (Open Education), Deakin University Library, angie.w@deakin.edu.au.
During 2021, Deakin University commenced a grant program, coordinated by the library in conjunction with the Pro Vice-Chancellor, Teaching and Learning, encouraging academic staff to explore Open Educational Resources (OER) for teaching and learning. OER are free resources that are made available with a Creative Commons licence. OER include resources such as textbooks, quizzes, videos, even full courses that are reusable and adaptable to teaching and learning needs. These resources can be modified to include local content making these more contextual and representative of the students and the local environment.
The grant program forms a major part of the Inclusive digital environments project aimed at raising awareness of OER and developing capabilities in staff to use and create OER. OER have been around for 20 years but the use of OER in Australia has had a slow start. Overseas higher education institutions have been very active in this space often supported with grants from government bodies or foundations such as the Hewlett Foundation. In 2020, the Californian governor announced a $115 million commitment to OER. Universities and colleges highlight savings made by students in textbook purchases and this can add up substantially. In Canada, BCCampus has saved students over $20 million with open textbooks since 2012. Higher education institutions overseas develop Zero degrees where student have no costs for instructional resources for their entire course. OER textbooks not only benefit students with reduced costs but also by removing barriers in access to resources. The use of OER has been shown to increase student success and retention (Colvard, 2018) as students have access to the materials from day one of their study and can access the resources when they need them without limitations. The necessity to move higher education online in the pandemic has increased awareness of OER (McKenzie, 2021) and open pedagogy for teaching and learning. This program at Deakin will not only increase the usage of OER, but also contribute to the revision of existing resources to include Australian Content and facilitate the creation of additional Australian resources.
This inaugural OER grant program at Deakin enabled staff to explore the OER environment to locate, use or create resources for their teaching. As this was the first time these grants had been on offer, we were unsure of the level of interest. Not solely focused on textbook replacements, the program also encouraged creativity to fill a gap in available teaching resources that would result in the creation of an open resource. Applications were sought for the OER grants in June 2021 with 11 applications accepted. The successful applications displayed a diversity of concepts and covered a range of OER usage and creation projects including textbook replacements and the creation of resources.
Replacing a current textbook with an OER textbook was the focus of a number of the projects and will result in substantial saving for students. In one of these projects, the current textbook retails for about $180 and student numbers are over 1,000 per year. For projects aiming to replace a textbook, this necessitated locating resources and evaluating if they fulfilled the needs of the unit. Some OER textbooks have ancillary resources such as videos, question and exercises available to support their usage. Some required the creation of content to fill gaps or the remixing of numerous OER to create a resource tailored to the required learning. Another current project focuses on the updating of an existing OER textbook and developing of new activities to support it.
Other projects identified gaps in available resources and sought to create an open resource to fill the need. These include:
The creation of Australian case studies in Human Resource Management
An extensive resource developed to assist students in reading MRI scans for the study of anatomy
The development of an online book introducing the assessment potential in play-based approaches
A 3D interactive tour of a building to support construction management students in experiencing the behind-the-scenes functions in buildings inspired by COVID restrictions in access.
Some projects also embraced the wider concept of open. One project focused on student motivations and concerns and created a series of videos of students discussing these aspects of study. Another project combined open software and OER by moving to an open source software for statistical analysis. The associated open book will be adopted as the textbook and supporting activities developed, replacing an expensive textbook prescribed to around 2,000 students per year.
We all know that 2021 was challenging for higher education in Australia in many ways. With the OER program commencing in June, participants experienced almost a perfect storm of impediments. Extended lockdowns and additional student needs due to COVID, working from home challenges, fully online teaching and major organisational changes all impacted the delivery of the projects. Through this challenging time, participants appreciated having a positive project to focus on and even with these challenges, one project commenced using an early version of the resources in teaching a trimester earlier than planned! We learned that OER projects take time to develop, with the development and implementation of the resources to continue through 2022.
The program coordinated by the library included offering grant recipients OER training, hosting a Community of Practice and establishing a Teams site to facilitate knowledge sharing and as a forum for discussion. Discussing OER related topics such as accessibility, open pedagogy, copyright and licencing, the Community of Practice sessions provide a forum for the program participants to discuss their progress, ask questions and gain understanding of OER concepts. Detailed copyright advice was also provided by the copyright team. A website has been created to highlight the program with the purpose of providing access to the created resources when they are available.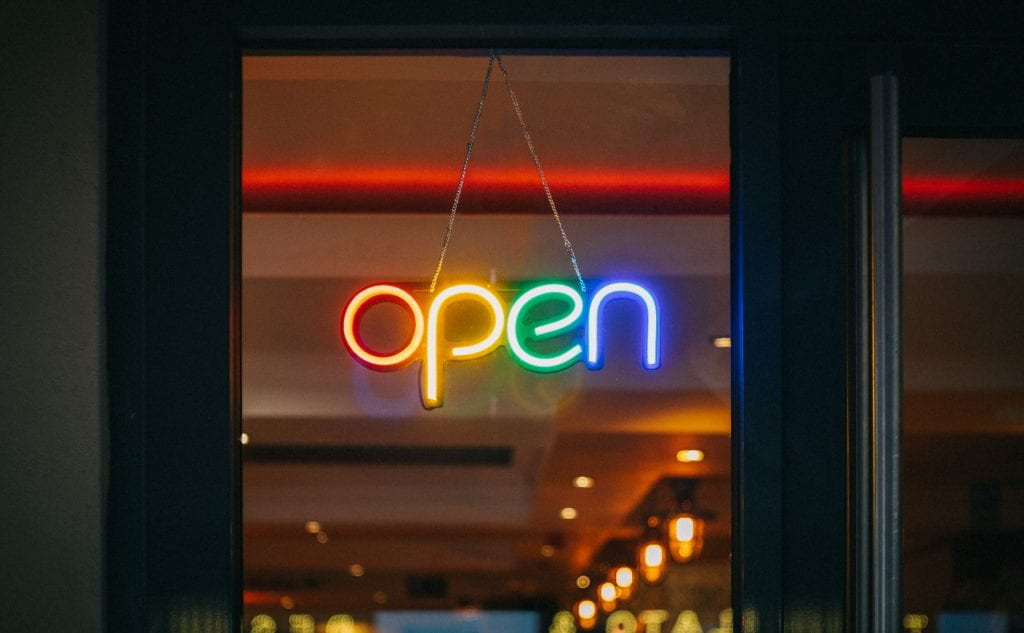 References:
Colvard, N. B., Watson, C. E., & Hyojin, P. (2018). The Impact of Open Educational Resources on Various Student Success Metrics. International Journal of Teaching & Learning in Higher Education, 30(2), 262-276.
McKenzie, L. (2020, August 13). Window of opportunity for OER. Inside Higher ed. https://www.insidehighered.com/news/2020/08/13/pandemic-drives-increased-interest-open-educational-resources
---